---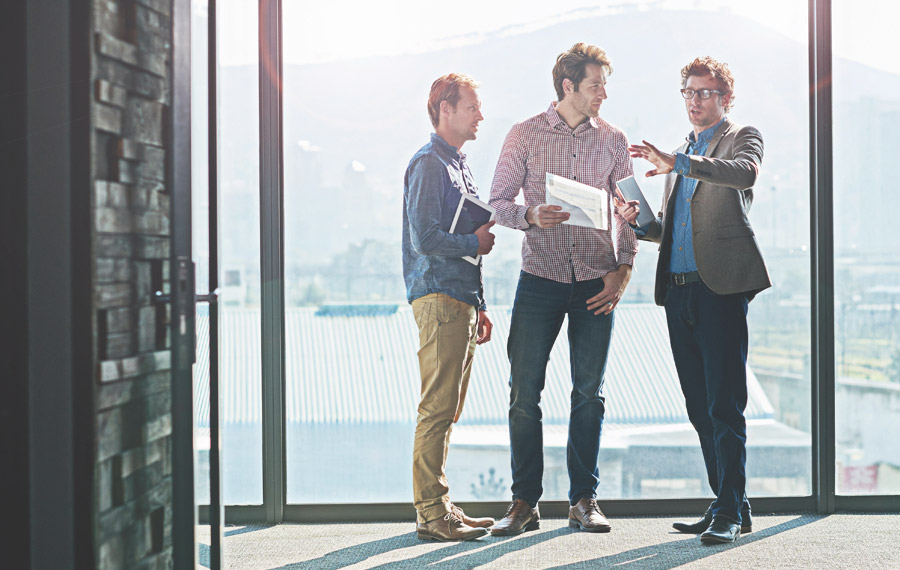 Referenzen
In Deutschland und der Welt erfolgreich, so lassen sich meine Kunden beschreiben. Und so durfte ich bereits in vielen Erdteilen und Branchen für meine Kunden tätig sein.
Germany
Oliver supported my team during the set-up of our new HRIT-solution. He managed the challenge to keep the balance between the requirements of the project and those of his everyday responsibilities as HR Business Partner. Although he has been forced to work completely remote (due to the pandemic Corona situation) he developed trustful relationships with stakeholders from every leadership level (i.e. from employees to managing directors) and from works council to external providers. His outstanding analytical strength and his excellent capabilities to influence partners in complex and sometimes conflicting situations has been of great help within this mission critical project he worked on.

I wish to express my gratefulness for his professional experience as well as for the easy-to-go-along-attitude.

Andreas Gärtner, Head of HR, Universal Investment
China
Mr. Schulz-Oster co-worked with me on a talent review project with a focus on our employee development activity and a compensation review project to introduce salary levels, mid points and competitive packages especially for key talents. I was deeply impressed with him not only the professional knowledge and skill sets he shared with us but also the highly active and devout working attitude he exhibited. He also has the analytical skills to diagnose problems and devise viable solutions.

I recommend him for any international or Chinese company setting up S.M.A.R.T ta­lent management or competitive compensation structure without reservation.

Forrest Xiang Li, Chief Representative, Weinmann Geräte für Medizin GmbH.
Dubai
Oliver is one of the most versatile HR directors I have ever worked with. He is well connected with the business and contributes to strategic decision making on people and careers. A Human Resources Leader, who has tremendous experience in diverse and multi-cultural environments. He was instrumental in guiding the team to look for excellence in whatever we do. I am sure his Analytical and Lea­dership skills will be a valued asset in setting up and developing the HR infrastructure for his clients.

Rajiv Shankar, at the time Finance Manager Cabot Corp. United Arab Emirates
Japan
I have worked with Oliver-san to lead change management for a small-medium si­zed enterprise in North Asia region. We worked together for changing the local gra­ding system to align with the global one and for creating a talent matrix. His strength is not only C&B and Talent Management area but also his active listening skills to un­derstand the people and culture to make things happen. In my experience Oliver-san has added real value on the business, and brings a fantastic mix of pro­fessionalism, insight, creativity with sense of humor. I would highly recommend Oliver-san for your HR transformation.

Hayato Yasuzawa, at the time Group General Manager, Human Resources, North Asia, Fonterra
Poland
Oliver Schulz-Oster's consultative approach helped our company in implementing our HR initiatives to support the Business. His professionalism in talent development and compensation solutions was an inspiration for the whole team. The Manage­ment Team admired Oliver's way to implement new strategies with a great attention to communicating the changes to our people. Outstanding was also his willingness to tackle difficult issues. With his proactive and solution oriented manner, it is always a pleasure (and fun) to work with Oliver.

Agnieszka Lisowska, HR Manager, Armacell Poland Sp z oo
Russia
I have been working with Oliver for a long time, when he was HR Director for Fonter­ra. He is great manager as his approaches were very productive for the company in Russia. It has been possible as it had based on understanding of Russian specifics, good knowledge in managing and motivating the staff. The company had many challenges in HR area from recruiting people, meeting local legislations, developing internal policies with global compliance, setting up market remuneration scheme, de­veloping talents and starters. In all areas we had very strong support from Oliver and successful managing key process in HR.

Vitaly Balabanov, at the time General Director, Fonterra Russia
Russia
Oliver is a dedicated professional with a strong knowledge and wealth of experience in various aspects of HR management. He was instrumental in implementing an ad­vanced performance assessment and personal development system. I indeed enjoy­ed working with Oliver in good times, but I was most impressed by his professiona­lism and personality during the days that were among the most difficult in my care­er... Together we had to manage a significant downsizing of a country office, and Oli­ver's approach was a real example of professionalism and integrity. It was a tough and unpleasant job, but Oliver showed me how it can be done treating people with dignity and respect.

Alexey Statsenko, at the time General Counsel, Fonterra Russia
South Africa
I was privileged to work with Oliver during a sensitive time while Fonterra and Clover negotiated their JV in South Africa. Oliver, in his capacity as Regional HR Manager for Fonterra, was instrumental in negotiating a fair deal for all, demonstrating good ne­gotiation skills, cultural sensitivity and always with clear objectives and highly results driven.

Anton Maas, at the time Sales Director, Fonterra South Africa
Spain
I was in the lucky position working together with Oliver in Armacell. Oliver is a great professional in Human Resources. I would like to highlight his way of working: Easy going, transparent and hardworking. A team worker a company can count on!!

Jaap de Jager, at the time General Manager Europe West & Africa, Armacell
Switzerland
Oliver has a worldwide experience in various industries, speaks five languages, and is specialized in Human resources (the capital H is deliberate). Oliver worked with us in Switzerland and Italy, and his feedback, insight, and support, was pivotal for our local HR departments. His experience and knowledge and his unbiased approach to people and organizations led us to the right solutions.

Han Marcolina, General Manager, Armacell Switzerland & Italy, at that time
United Kingdom
Oliver supported the directors of Fonterra (Logistics) Ltd in difficult projects: The re­structuring of the company included developing and implementing termination of long service staff (redundancy). Oliver handled these with professionalism and respect for staff, while maintaining the company's position. He also consulted local manage­ment on sourcing and implementing pension schemes for staff as part of the comp­liance requirements of UK Employment law. He worked diligently to obtain the requi­red level of detail understanding to be able to give guidance for management decisi­ons. His collaborative style was highly appreciated in the local company.

Gulab Sharma, Director, Fonterra (Logistics) Ltd, UK
Danke DIR, Oliver, für deine tolle Unterstützung und immer-Ruhe-bewahren auch wenn es Mal geknirscht hat! (Personalleiterin Hugo Boss)

Hallo Oliver, erstmal vielen Dank für den konstruktiven Austausch und das Vorstellen des Themas (...). Auch wenn sicherlich manchmal emotional diskutiert wurde, waren wir uns alle einig, dass wir deine Art und Weise, diese Themen zu vermitteln, sehr schätzen. (Abteilungsleiter Hugo Boss 2018)

Habe es schon beim AL-Meeting festgestellt, dass du einfach sehr flexibel auf die Gruppe eingehst und keinen Zeitdruck spüren lässt. Das tut sehr gut! Schade, dass du das Thema nicht von Anfang an betreut hast…(Mitarbeiterin Hugo Boss 2018)

Danke für deine Unterstützung. Du bist vor allem kein allglatter Berater, und das mag ich an dir. (Personalleiter Venator 2018)

Lieber Oliver, auch Dir DANKE für Deinen unermüdlichen Einsatz und Support! Da warst und bist eine gute Stütze für uns und unseren HR-Bereiche. (HR-Managerin Hugo Boss 2018)